Moving to Calgary: Relocation Tips and Top Areas to Consider for Homebuyers
Introduction
Calgary, a vibrant city nestled in the Canadian province of Alberta, is a place of endless opportunities and natural beauty. If you're considering a move to this welcoming city, you're in for a treat! In this article, we will provide you with essential relocation tips to make your move to Calgary seamless. Additionally, we'll explore some of the top areas in the city that you should consider as a homebuyer, including Cranston, Legacy, Mahogany, Seton, and Auburn Bay. view below homes for sale in those communities. Click the maps below for up to date listings.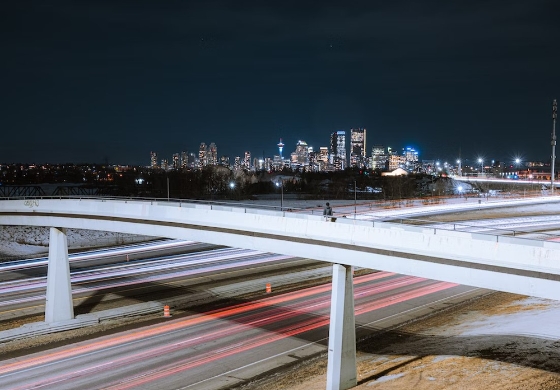 1. Embrace Calgary's Spirit
1.1 The Welcoming Culture
Calgary is renowned for its friendly and welcoming atmosphere. The locals, known as Calgarians, take pride in their city and are always ready to lend a helping hand to newcomers, making the transition smoother and more enjoyable.
1.2 Embracing the Climate
As with any relocation, understanding and adapting to the climate is essential. Calgary experiences distinct seasons, with cold winters and warm summers. Embrace the beauty of each season and prepare accordingly for winter activities.
1.3 Exploring the City's Diversity
Calgary is a melting pot of cultures, offering a diverse range of culinary experiences, festivals, and events that celebrate its multicultural identity. Embrace the opportunity to explore new cuisines and traditions.
2. Relocation Tips for a Smooth Move
2.1 Plan Ahead
Relocating to a new city requires careful planning. Create a checklist of tasks, including arranging your transportation, notifying relevant parties of your move, and securing accommodations.
2.2 Research Neighborhoods
Before choosing a neighborhood, conduct thorough research to understand the amenities, schools, transportation options, and overall atmosphere. Consider factors like proximity to work, access to parks, and community facilities.
2.3 Engage with the Community
Join online forums and social media groups focused on Calgary residents. Engaging with the community online can provide valuable insights, recommendations, and networking opportunities.
3. Top Areas to Consider for Homebuyers
3.1 Cranston
Cranston is a charming and family-friendly community in the southeast of Calgary. It boasts picturesque views of the Bow River Valley and offers an array of amenities, including schools, parks, and recreational facilities.


3.2 Legacy
Legacy is a peaceful and well-established neighborhood known for its beautiful pathways, green spaces, and serene ponds. It offers a mix of housing options, from single-family homes to modern condos, suitable for various lifestyles.


3.3 Mahogany
As Calgary's largest freshwater lake community, Mahogany offers a resort-style living experience with a beach club, private lake access, and extensive recreational opportunities. It is an ideal neighborhood for families and outdoor enthusiasts.
3.4 Seton
Seton is a vibrant and bustling community in Calgary's southeast, known for its urban amenities and easy access to major transportation routes. The South Health Campus and the Seton Shopping District are notable features of this area.


3.5 Auburn Bay
Auburn Bay is a sought-after lakeside community that provides residents with a recreational paradise. Its centerpiece is the stunning Auburn Bay Lake, where residents can enjoy swimming, fishing, and non-motorized water sports.



4. Seeking Professional Real Estate Assistance
4.1 Why Work with Diane Richardson Local Realtor
Navigating Calgary's real estate market can be challenging for newcomers. Engaging the services of a local realtor will provide you with valuable insights, access to a broader range of listings, and expert guidance throughout the buying process.
4.2 The Benefits of a Home Inspection
Before finalizing your home purchase, consider investing in a professional home inspection. A thorough inspection will uncover any potential issues with the property and help you make an informed decision.
Conclusion
Moving to Calgary is an exciting adventure that offers a harmonious blend of urban living and natural wonders. Embrace the city's warm hospitality, adapt to its climate, and explore its diverse culture. Remember to plan ahead, research neighborhoods, and engage with the community to make your relocation a success. Consider top areas like Cranston, Legacy, Mahogany, Seton, and Auburn Bay for your new home, and seek the guidance of a local realtor to find the perfect fit for your lifestyle.
FAQs (Frequently Asked Questions)
Is Calgary a safe city to live in?

Yes, Calgary is considered one of the safest cities in Canada, with a low crime rate and a strong sense of community security.

Are there good schools in Calgary for families with children?

Calgary offers a variety of excellent schools, both public and private, making it an ideal city for families.

What is the average cost of housing in Calgary?

The cost of housing in Calgary varies depending on the neighborhood and property type. It is recommended to consult with a local realtor for up-to-date market information.

Does Calgary offer ample job opportunities?

Calgary's economy is diverse, with opportunities in industries such as oil and gas, technology, healthcare, and more.

How can I get involved in the Calgary community?

Participate in local events, join community clubs or organizations, and volunteer for various causes to connect with fellow Calgarians and contribute positively to the city.
Get in Touch with Diane Richardson for Expert Real Estate Guidance

Finding your ideal home in Calgary is made easier with the help of Diane Richardson, a trusted and experienced real estate agent. Whether you have questions, need more information, or want to schedule viewings, Diane is here to assist you every step of the way. Contacting Diane is quick and convenient, with multiple options available:
Contact Form: Use the contact form on this website to send Diane a message directly from this page. Simply fill in your name, email address, and your message, and Diane will respond to you promptly.

Phone: Dial 403-397-3706 to reach Diane directly. Call her to discuss your real estate needs, ask questions, or schedule viewings. Diane is available to provide personalized assistance and guidance over the phone.

Email: You can also reach out to Diane via email at Diane@mypadcalgary.com. Send her an email with any inquiries or requests for more information, and she will respond to you in a timely manner.

Live Chat: Take advantage of the live chat feature on this website for real-time communication with Diane. Simply click on the live chat option, and you can chat with her instantly, getting immediate answers to your questions.
Diane Richardson understands the importance of personalized service and is committed to providing you with the best real estate guidance. Contact her today and let her expertise help you navigate the Calgary real estate market with confidence.